The story behind purbeck sports cars
Since a very young age, I have always had a huge interest in cars and motor sport. As a child, I watched my father build and race a Triumph Dolomite Sprint in the Post Historic Touring Car Championship. Dad spent many hours in the workshop developing the reliability and performance of the 'Dolly', with me always close by, watching and learning.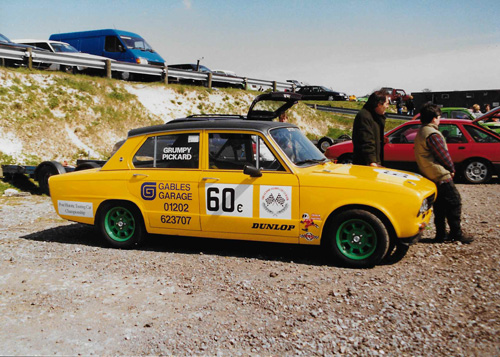 I saw some great races and had some amazing experiences whilst traveling around the various race circuits in the country. I loved walking the tracks in the evenings, learning the lines.
Having two generations of mechanics ahead of me, and this early experience of car racing, the seed was sown for my career in the motor trade.
When I finished school, it was an obvious decision to work with Dad at his busy car repair workshop. Here I worked on an assortment of vehicles, from TVR Griffiths to horseboxes, Lotus Elises to camper vans!
I learnt many skills and developed existing ones, whilst also gaining a Double Distinction BTEC, the highest level of qualification from the Bridgewater Automotive College.
Once qualified, I made the decision to follow my passion for speed, so in 2006, I applied for a job working at Westover Sports Cars. My passion for sports cars continued to grow, fueled by working on Lotus, TVR, Ferrari, Morgan and Porsche.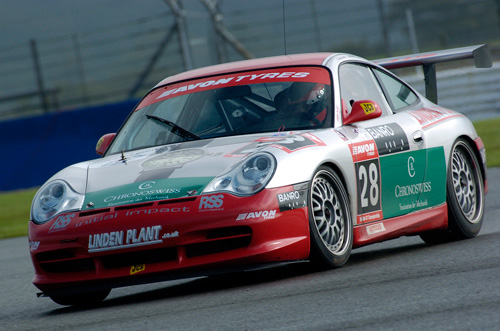 It wasn't just the 9 till 5 that was filled with performance cars either, as a colleague was also a chief mechanic for a Porsche race team, and recruited a few of us from the workshop to help with preparing and running the race cars to compete in the British GT Championship. I learnt a lot about suspension set-up and corner weighting, race strategy and pit stops.
We won the 2007 British GTC championship, and competed in the 2008 Britcar 4 Hours of Spa-Francorchamps, finishing an impressive 4th overall.
Working for an authorised Lotus main dealer, the opportunities to attend factory courses were valuable experiences and I welcomed the four-hour drive to Hethel to learn about the current models and see developments at the factory.
This was also a great opportunity to share knowledge with technicians from other dealers about issues and fixes on all models of Lotus cars.
During 2008, I was approached to build and race prepare a BMW in the Production BMW championship.
This was a complete ground-up rebuild from a standard road car, and involved a huge amount of work to get it to the right level to take racing at the weekends. We achieved many top 10 finishes during the three years of racing in this extremely close one-make series.
In 2013, the desire to be more involved with the day-to-day running of a business led me to the decision to leave Westover Sports Cars, and return to my father's workshop, bringing the knowledge and experience I had gained from the last 8 years of main dealer employment and race car preparation. After 12 months of learning the ropes of the business and building up my reputation as a sports car specialist, in July 2015 I decided to start up my own workshop, concentrating purely on my passion for sports cars.
Purbeck Sports Cars was born.